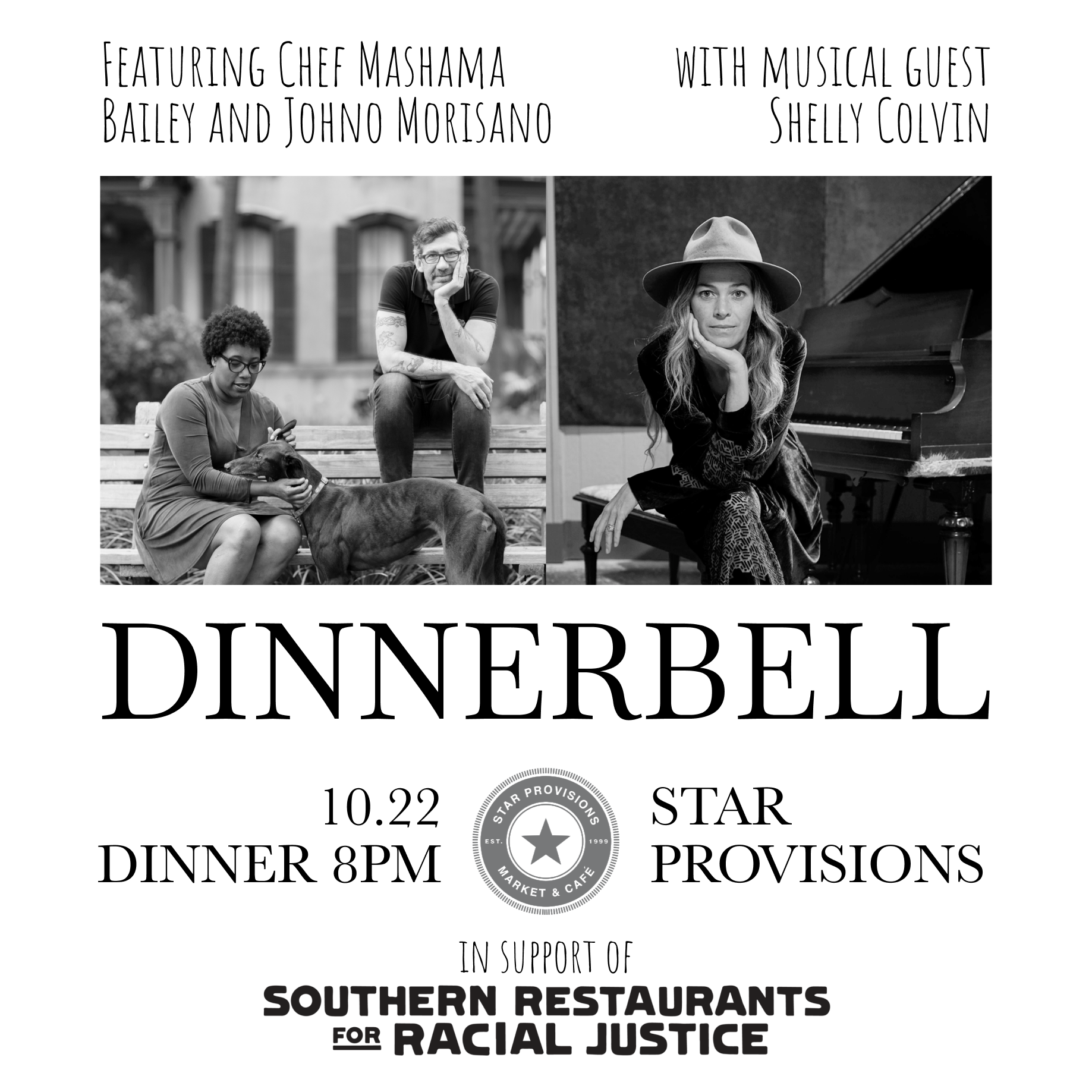 In 1926, a group of chefs and musicians in Atlanta gathered in the tower of the Sears & Roebuck building in Atlanta, GA to put on a radio broadcast called Dinner Bell; it lasted only two years.
In the spirit of reviving this great collaboration, Dinner Bell invites you to a unique dinner experience featuring acclaimed chefs and musicians throughout the southeast region and beyond. Each event is a different one curated to celebrate our community and benefit local charities.
Past Dinner Bells


Dinner Bell VIII
Featuring Chef Anne Quatrano
With musical guest Kalen & Aslyn Nash



Dinner Bell VII: No. 246
Featuring Chef Drew Belline
With musical guest David Lowery (Cracker)



Dinner Bell V: Empire State South
Featuring Chef Hugh Acheson & Chef Josh Hopkins
With musical guest Kevn Kinny (Drivin N Cryin)



Dinner Bell IV: Characters
Featuring Chef Anne Quatrano
With musical guest Becky Warren



Dinner Bell III: Recollections
Featuring Chef Zeb Stevenson
With musical guest Indigo Girls



Dinner Bell II: Muscle Shoals Edition
Featuring Chef Adam Evans
With musical guest Secret Sisters



Dinner Bell I: Revival
Featuring Chef Daniel Chance
With musical guest Ben Holtz


Past Beneficiaries
Seed Life Skills
Helping to empower students to become self-sufficient, resilient, and innovative stewards of local and global resources.
Georgia Organics
Supporting local organic farmers, educating the youth about healthy eating, and connecting organic Georgia food to Georgia families.
Terminus Modern Ballet
Training the next generation of dance talent by combining the rigor of ballet with the creative and intuitive movement techniques of contemporary dance.